8 July 2020
Zoe & Morgan x Gemfields launch collection to celebrate Ruby Month
With the arrival of July comes the launch of an exciting new Gemfields' jewellery collaboration.
This time, we have partnered with ethically minded label Zoe & Morgan. Started by sisters Zoe, Morgan and Ruth in 2005, the brand now has shops in the UK and New Zealand and has made a name for itself all over the world with its designs inspired by tribal patterns and its cool, contemporary aesthetic. Rubies are renowned for being the
birthstone for the month of July
– so it is only fitting that the striking collection of necklaces and rings that has resulted from this new partnership features some of our finest fiery red gemstones; each one has been hand selected for its colour, cut and clarity from the
Montepuez mine in Mozambique
  – part of the world's largest ruby deposit. Gemfields has been mining rubies since they were first discovered here in 2009.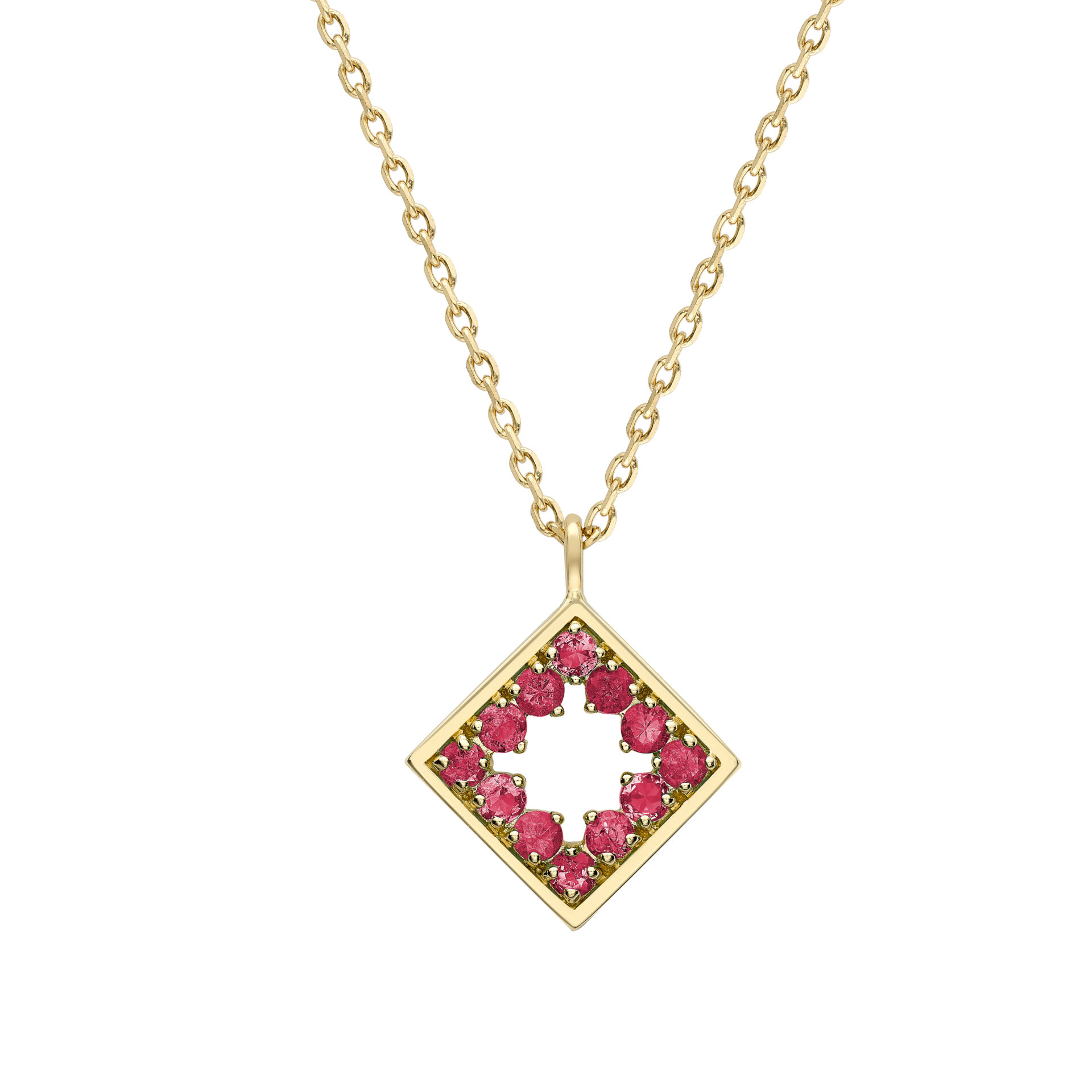 Long associated with passion, prosperity and protection; dazzling red rubies are the rarest and most valuable of coloured gemstones. Formed 500 million years ago, deep beneath the earth, they are now a favourite with everyone from the Chinese, who revere the lucky colour red, to Hollywood A-listers, who wore them in abundance on the red carpet at this year's awards season.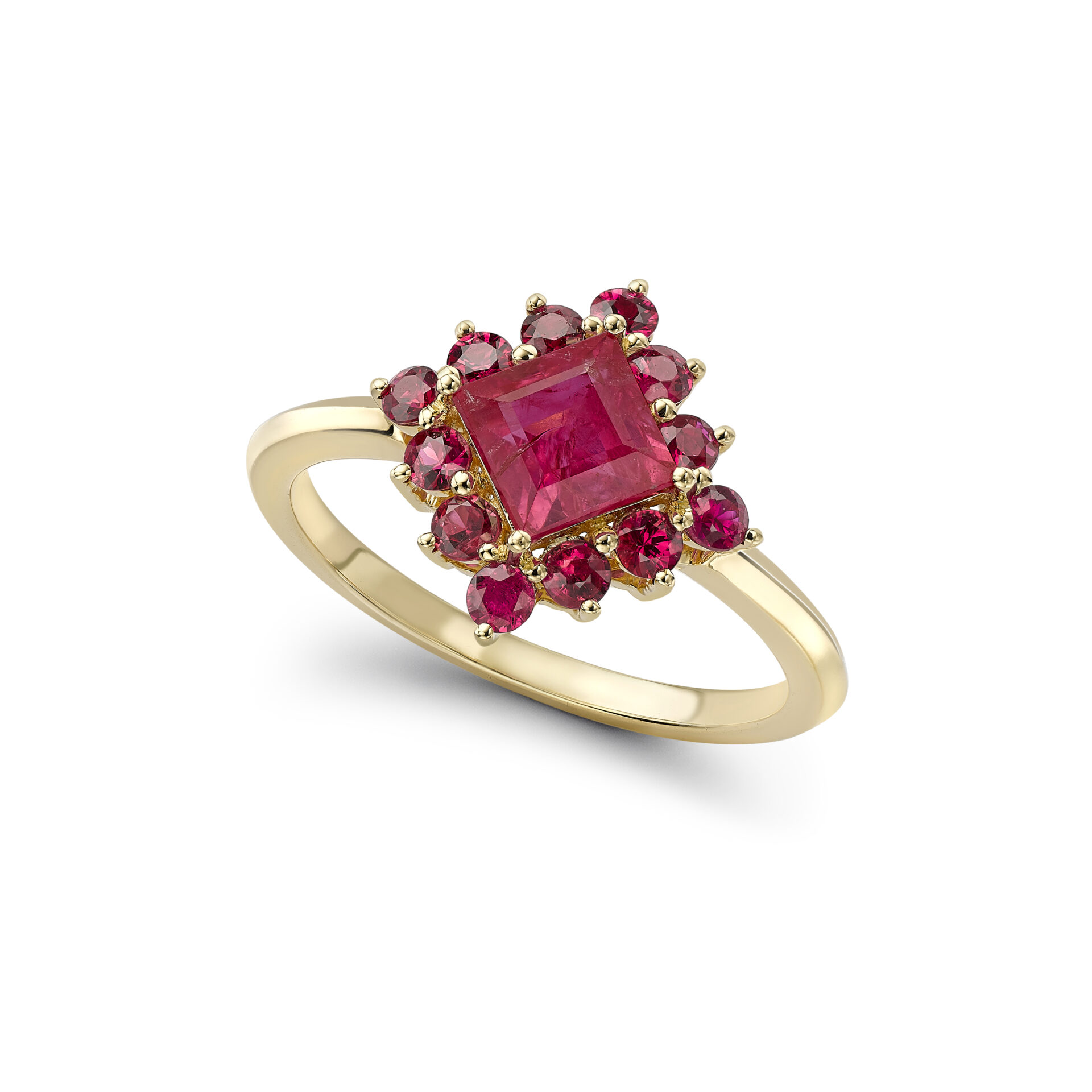 These exquisite gems blend perfectly into Zoe & Morgan's geometric designs, which involve simple lines, triangles and diamond shapes – the diamond symbolising female energy, a theme of this collection. One particularly covetable necklace features two diamond-shaped rubies alongside two round-cuts, on a simple gold chain, representing the balance and strength of femininity.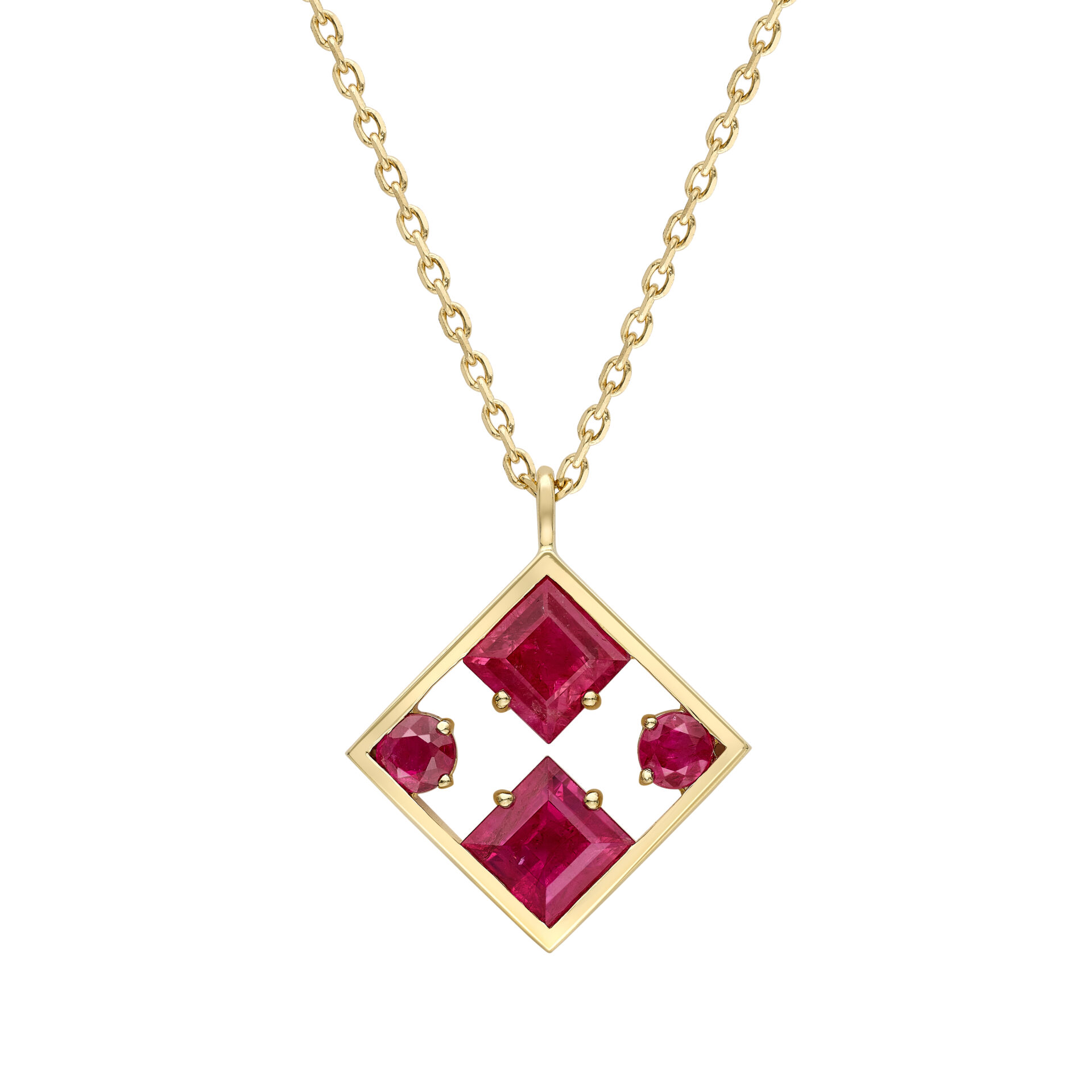 With Gemfields a world-leading supplier of responsibly sourced coloured gemstones, and Zoe & Morgan a company who have always put sustainability and environmental awareness at the forefront of their business, this collaboration makes perfect sense. Zoe, Morgan and Ruth – who grew up in New Zealand – were inspired to enter the fine jewellery business by their goldsmith father, and it is clear that they have brought their own ethics and conscious way of living into every one of their designs. "For us, creating jewellery is an adventure," says Ruth. "It's about the alchemy of imagination, freedom, family and love."