9 November 2020
Celebrate Diwali with Empriyal x Gemfields' Zambian emerald collection
Coinciding with Diwali, this November sees the launch of our contemporary jewellery collaboration with Empriyal, showcasing the beauty and versatility of Zambian emeralds.
Amongst other qualities, emeralds are said to symbolise new beginnings, so the collection is particularly apt for the Diwali festival. Emeralds are also believed to bring hope, growth and fresh starts – the perfect talisman in current times – and are ideal either for giving as gifts to others or for self-gifting! With a legacy of over 45 years in the field of cutting and polishing natural emeralds, Empriyal has a passion for the verdant gem and a vision to create everyday emerald jewellery for the modern woman.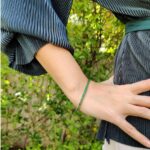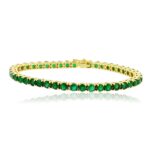 Empriyal jewels are designed with a strong, independent woman in mind: a woman who successfully navigates the many spheres of her life, juggling each role with aplomb, be it caregiver, career woman, partner or friend; these jewels are an extension of her personality. The Empriyal x Gemfields collection is versatile and has been designed to be worn from day to night, perfect for adding colour to daily business, brightening up daily errands or standing out at an evening event.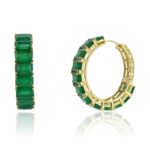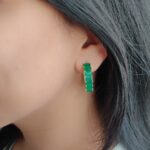 The partnership with Gemfields – which prides itself on always working with transparency across its supply chain and positively contributing to the communities around its mines – represents a true synergy between companies who put integrity, legitimacy and respect for nature at the forefront of all that they do. Each Gemfields emerald featured in Empriyal's Infinity collection has been hand-selected for its colour, its clarity and, above all, its inimitable character.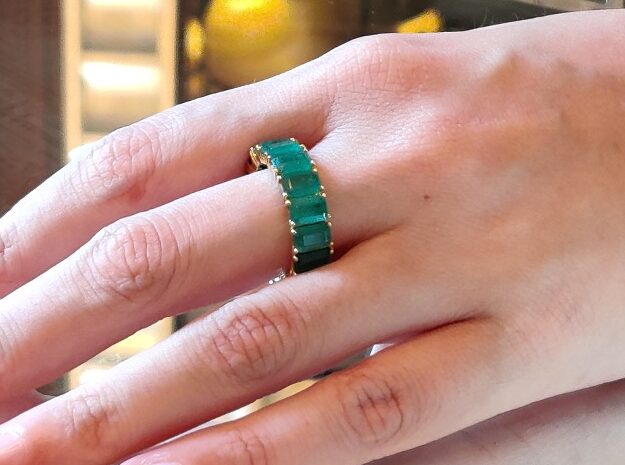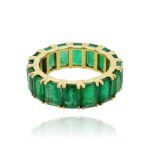 The Infinity collection features five emerald pieces, including the emerald Eternity Ring, which is designed to be given as a symbol of lasting affection and is set with an unbroken circle of gems. There are also the Infinity Earrings, comprising Zambian emeralds encrusted in 14k yellow gold; the Emerald Round Bracelet; the Emerald Link Bracelet; and a pair of Emerald cufflinks with Zambian emeralds and white sapphires set in sterling silver. The concept of "infinity" is at the heart of the collection and is represented by the simple lines and unbroken circles that characterise the pieces. This infinity theme is also a nod to all of the front-line workers who continue to give us infinite hope and belief in the spirit of mankind.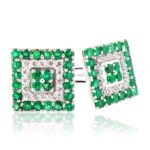 Summing up the relationship, Empriyal's founder, Priya Maheshwari, says: "Gemfields is a pioneer in the field of ethical mining of gemstones, revolutionising the way the gemstone industry functions. It has brought much-needed transparency and consistency to the industry and broadcast the beauty of Zambian Emeralds to the rest of the world like never before. We are very fortunate to have been a part of their journey right from the beginning and are proud to have been their official auction partner for over a decade."
Discover this exciting collection here.