12 September 2019
Bibi van der Velden Memento Mori Ring Featuring Gemfields – First Ever Contemporary Jewellery Piece Exhibited at Hermitage Amsterdam
Inspired by the rich history of the Russian jewellery and artefacts that will be under the spotlight in the upcoming Hermitage Amsterdam exhibition "Jewels! The Glitter of the Russian Court," Bibi van der Velden unveils a beautiful, one-off piece.
The Memento Mori ring is symbolic of the perpetual cycle of life and death, with Bibi infusing this piece with the regal flamboyance that characterised the Russian court and its jewels. The ring is designed as a parrot tulip in 18k yellow gold and sterling silver, whose petals glisten with Gemfields' responsibly sourced Mozambican rubies and Zambian emeralds, alongside pavé tsavorites, dark pink sapphires, and white diamonds. The ring is fashioned with oxidised sterling silver leaves that bloom across the hand, accented with 18k yellow gold, while its shank is crafted as a tulip stem in 18k yellow gold, which winds around two fingers. At the "cut" end of the stem is a moonstone, to resemble a dew drop. The leaves are set with all manner of insects - a rock crystal maggot, a gold spider, gold ants, seed pearl eggs, and a gold slug and caterpillar, the latter both embellished with gemstones. And also alluding to the cycle of life is an 18k gold human figure that emerges from an embellished mammoth tusk egg at the centre of the flower. This 60,000-year-old mammoth tusk is found under Russia's Siberian permafrost, another connection to the country.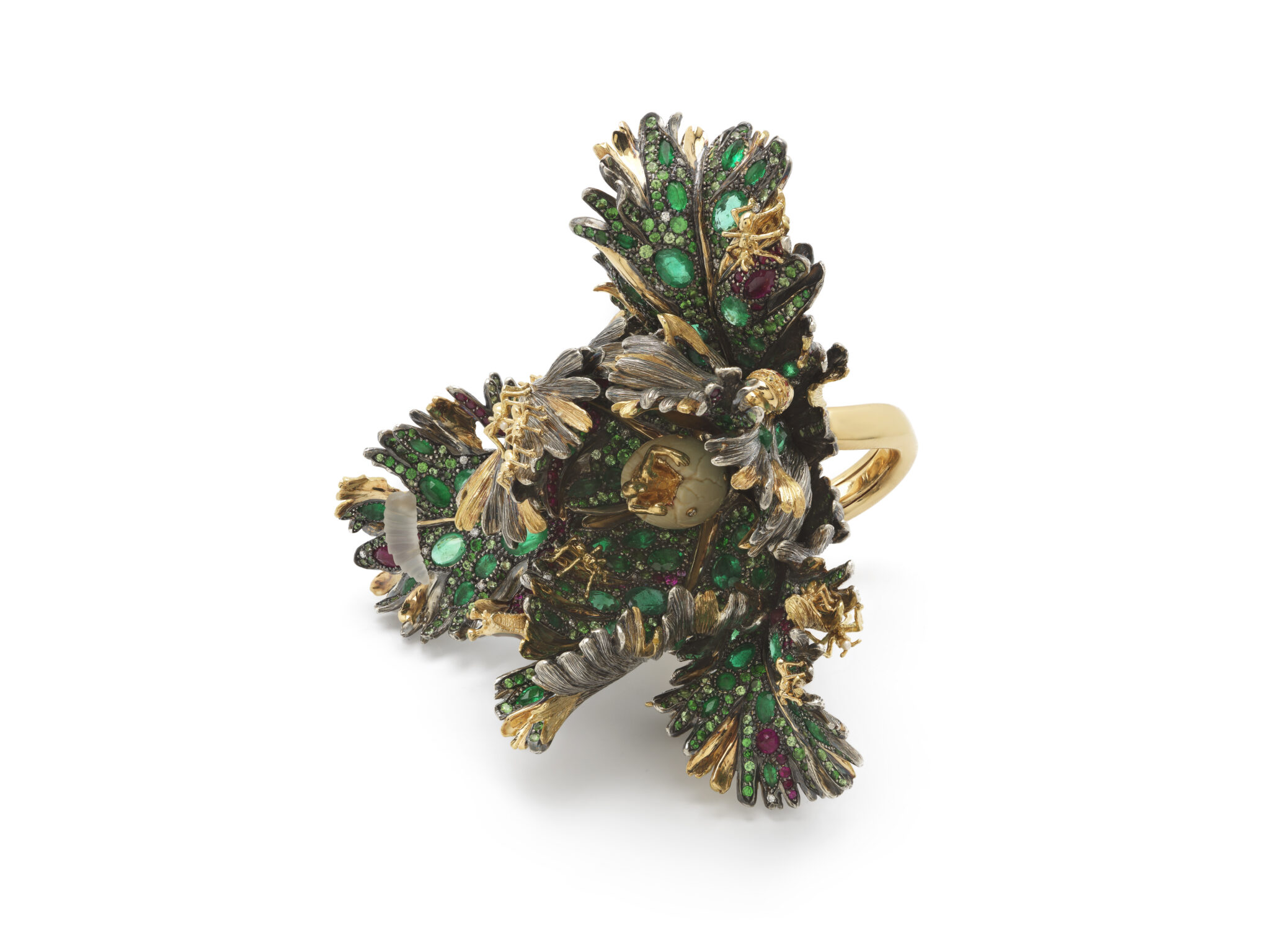 "In my role as ambassador for the Hermitage Amsterdam exhibition I visited the awe-inspiring Winter Palace in St. Petersburg," says Bibi. "I was struck by how romantic assignations at the Russian court were crucial to the twists and turns of the royal family tree, and how they propelled the cycle of life. This Memento Mori ring represents the beauty of life and its inevitable decay, while the rubies nod to the opulence of the Russian court, with the green of the emeralds and the gold man hatching from the mammoth tusk egg symbolising new life, too."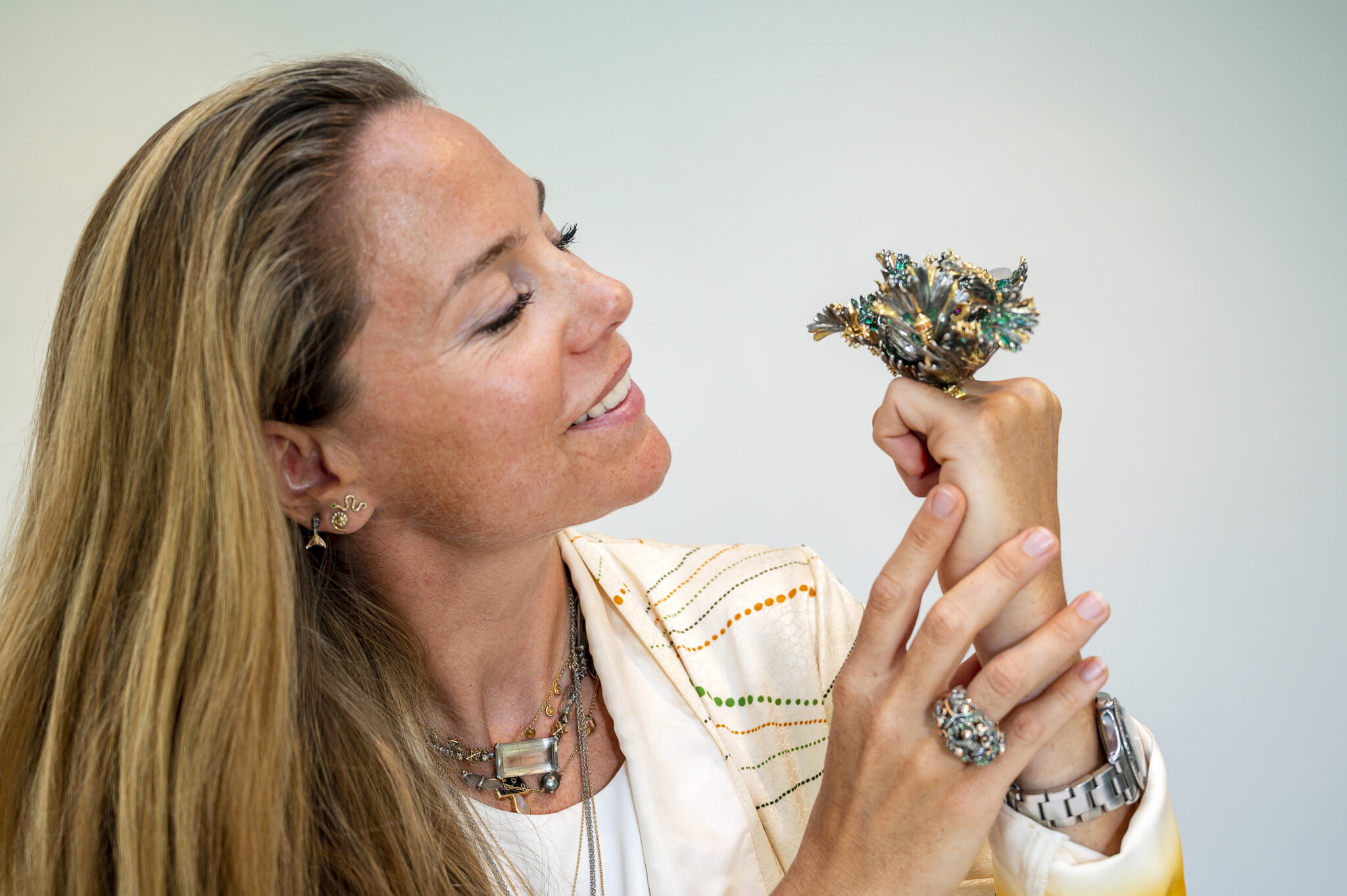 In this piece and all her designs, Bibi strives to preserve what's precious. From working with responsibly mined gemstones and 60,000-year-old ivory from the extinct mammoth, Bibi is a champion of sustainable sourcing. Her entire jewellery-making process is informed by sustainability, both in terms of its effect on the environment and the wellbeing of the people involved in sourcing the precious materials and crafting the jewellery.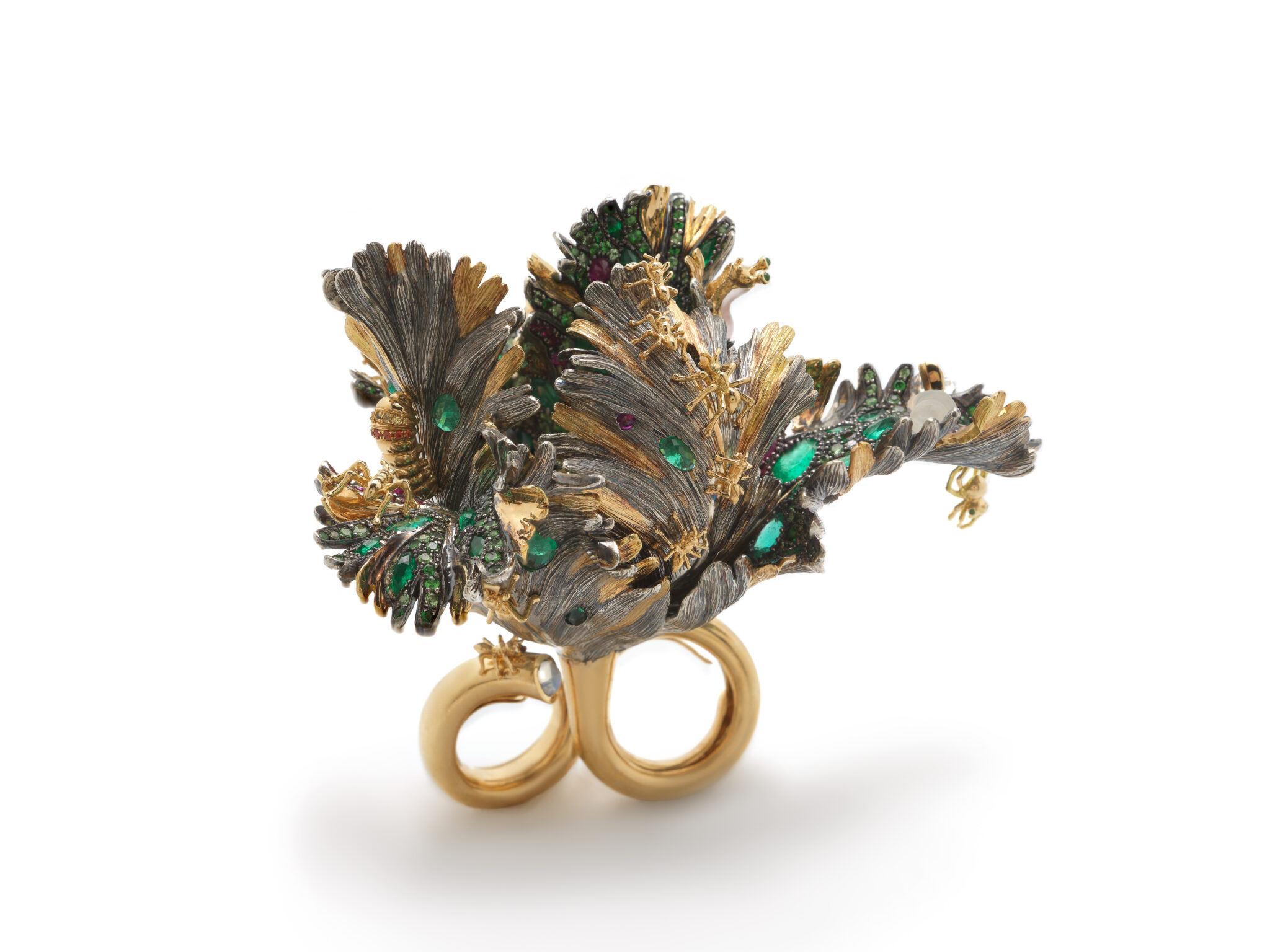 Gemfields holds a strong belief that coloured gemstones should create a positive impact for the country and community from which they originate. Responsible sourcing for Gemfields means industry-leading policies and practices across operations, projects to improve health, education and livelihoods for the communities surrounding mines and conservation efforts to protect Africa's great wildlife and biodiversity.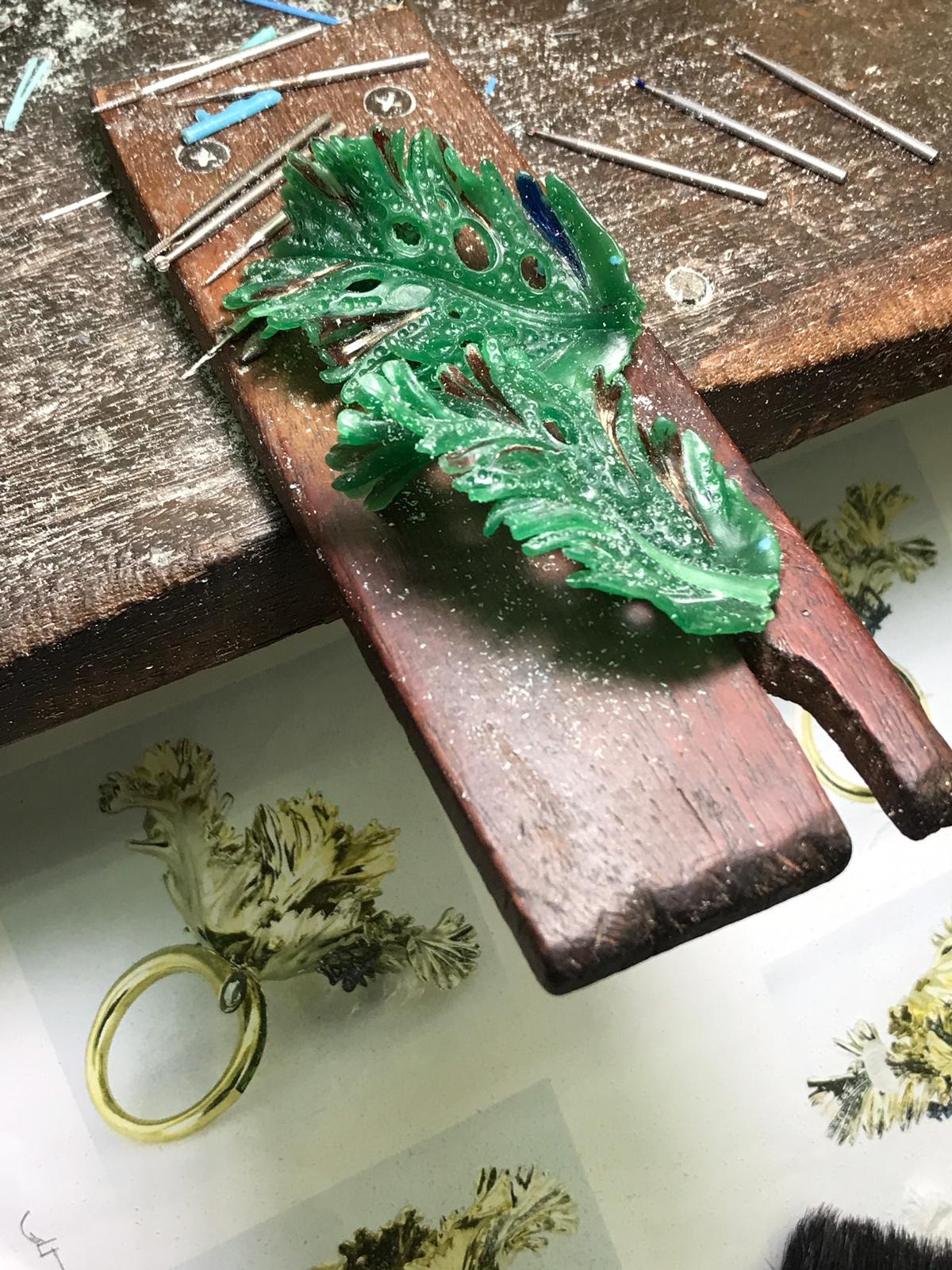 The Memento Mori ring will be exhibited as part of "Jewels! The Glitter of the Russian Court," which opens 14 September 2019 and runs until 15 March 2020 at Hermitage Amsterdam.