20 April 2021
An Easy Way to Find Your Very Own Gemfields Emerald
With the green shoots of spring now all around us, our thoughts turn to emeralds – the birthstone of May, symbolising hope, peace and renewal.
And for those who yearn for a cut and polished, responsibly sourced emerald to call their own, a natural port of call is Eshed – Gemstar. Eshed is a longstanding partner of Gemfields – a world-leading supplier of responsibly sourced coloured gemstones – Eshed specialises in Zambian emeralds and has one of the largest collections of certified emeralds from our Kagem mine in Zambia. Their website,
eshed.com
, shows that buying coloured gemstones can be easy, transparent and far more straightforward than some might think. There is a gem for everyone, at a range of price points, with emeralds from 0.5 to 20 carats available, in all shapes, sold as single gemstones or in pairs. Buying through eshed.com, or via one of the other trusted sellers we work with, means owning a top-quality Gemfields gemstone really is as easy as a few clicks!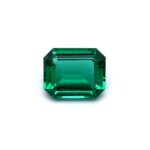 Five of the famous "six Cs" that all gemstone buyers must consider – carat, cut, colour, clarity and certification – are listed online at eshed.com for each gemstone; the sixth C – character – is in the eye of the beholder! With enlargeable photos and videos, it is easy to get a sense of the unique personality and emotion that lies within each ancient gemstone, and to arrive at the right decision, ending up with the one you really love. For more detailed advice on how to purchase, see our
Buyer's Guide
.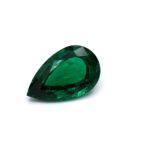 A third-generation family-owned business led by Avraham Eshed, Eshed has over 80 years of experience of working to the highest standards. The company, which has won a raft of awards, prides itself on its master cutting skills and state-of-the-art technology; it has a well-deserved international reputation for excellence, supplying high-end jewellers and retailers all over the world. With offices in Los Angeles, Hong Kong, New York and Israel, where its factory is located, Eshed is used to catering to the most discerning customers, and has adapted its business model also to online retail in recent years by launching eshed.com.