5 October 2019
Unique Experiential Installation at The Dubai Mall
In continuation of the global #EveryPieceUnique campaign, Gemfields, a world-leading supplier of responsibly sourced, coloured gemstones, launched a unique experiential pop-up at The Dubai Mall.
For the first time in the region, Gemfields brought an immersive and educational experience, to showcase the unique beauty of
Zambian emeralds
and
Mozambican rubies
.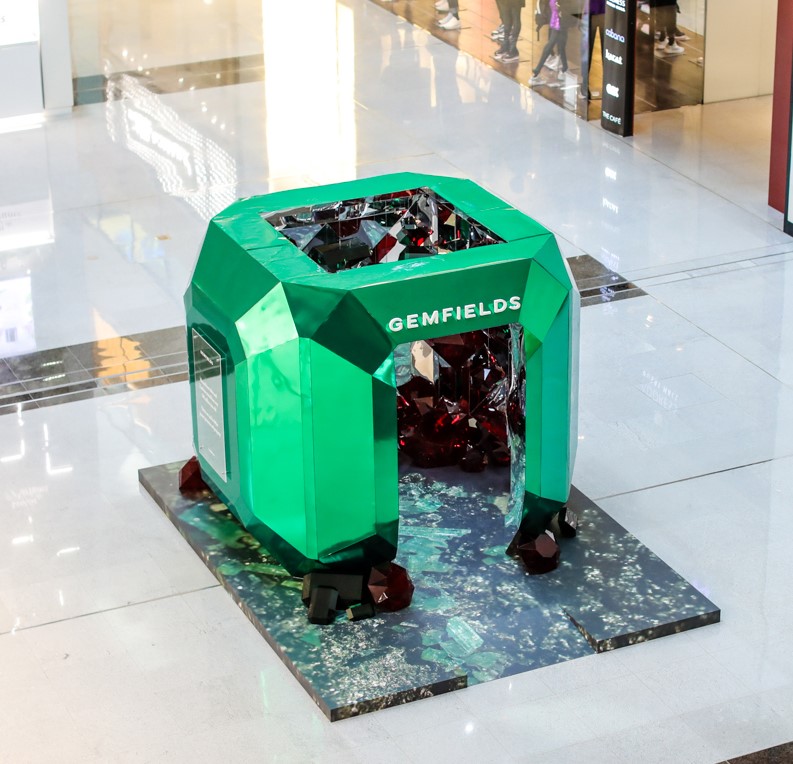 Visitors were invited to step inside the giant emerald structure and encouraged to take the 'ultimate selfie'. The pop-up also featured interesting facts about the gemstones, with the aim of generating further awareness of coloured gems and responsible sourcing within the sector. The pop-up was attended by more than 1000 individuals over the period of 3 days, including 30 media and influencers.