30 June 2020
The Future is Bright
An interview with Sam Broekema, an accessories and fashion expert who has covered jewellery for several of the world's leading glossy magazines.
A self-proclaimed lover of emeralds, Sam Broekema charts the latest trends in coloured gemstones and reveals some of his favourite looks and the designers who best capture the current mood in jewellery. Sam Broekema has been the Market and Accessories Director at InStyle magazine since 2016. Previously, he was the Accessories Director at Harper's Bazaar and a Fashion Editor at Vanity Fair.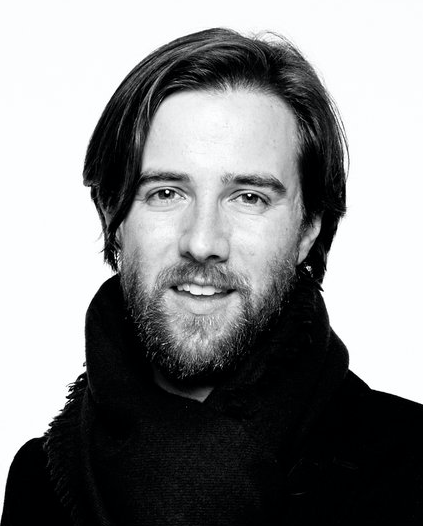 What trends have you noticed recently in the world of coloured gemstones jewellery?
There has been a big uptick in the interest in both paraibas and emeralds. The soothing turquoise and green tones remind us of the beauty that exists in the natural world, and that nature creates wilder colours than we even dream of. Nature is a big theme, and Emmanuel Tarpin is a good example of a contemporary jewellery designer bridging the gap between art and nature. First for Van Cleef & Arpels, and now for his eponymous brand, he incorporates floral, leaf and shell shapes into his designs. Maria Canale is another designer incorporating nature-inspired themes – and in particular her love of sailing and oceans – into her work.
Click here to view Emmanuel Tarpin jewels
Click here to view Maria Canale Mezzaluna Emerald Ring
In which interesting ways have you seen coloured gemstones being used?
I love the way Ana Khouri paints with gems, using a rainbow of diamonds and sapphires in a collar or along an ear cuff. Her use of different coloured sapphires in special pieces created in support of Covid relief in her native Brazil was both beautiful and meaningful. Her diamond and multi-coloured sapphire Phillipa Bracelet is stunning. She also always seems to work in ways that have a low impact on the environment, like working exclusively with Fairtrade gold and platinum.
Click here to view Ana Khouri Instagram
Are you an emerald or a ruby person and why?
Most categorically, I am an emerald person. Emeralds are the most fragile of gemstones, and therefore I feel a particular appreciation when I see what artisans are able to create with them. Bulgari's Hidden Treasures emerald earrings, from their Giardini Italiani collection, are a perfect example of this: they feature four fancy-cut emeralds inspired by the geometry of Renaissance Italian gardens! Lorraine Schwartz is another one who has designed some stunning geometric earrings using emeralds – Zoe Kravitz was pictured in a beautiful pair.
Click here to view Bulgari Giardini Italiani Hidden Treasures Emerald Earrings
Do you think local jewellery trends follow international trends?
While every market has its own favourites and idiosyncratic trends, I always find that there is a connected movement under the surface drawing us all to rose gold at the same time, or to rubies, or to spinels. I think sometimes there's just something in the air, and we pick up the vibe! Pomellato's Tango bracelet perfectly captures the current mood for me, with its alternating rose gold and coloured gemstone links, using purple sapphires, pink spinel and rubies. There's a bold splendour and something very upbeat about it.
Click here to view Pomellato
How do you see the coloured gemstone trend growing in the future
Personally, colour brings me a lot of joy. As we are all looking for ways to express and find happiness, I think we will gravitate toward special pieces of jewellery and brightly coloured gemstones – whether it be rubies, emeralds, sapphires or the less well-known ones. Coloured gemstones remind us of the beauty possible in this world and reassure us, literally, about the brightness of the future. Los Angeles-based designer Irene Neuwirth is one who creates the pieces I have in mind; she uses a kaleidoscope of colour in each of her unique handmade creations.
Click here to view Irene Neuwirth one-of-a-kind tropical flower link bracelet