17 August 2020
Introducing Walk for Giants
Gemfields partners with leading international conservation charity Space for Giants, presenting a very special capsule collection to support Africa's endangered wildlife…
Leading international conservation charity Space for Giants has teamed up with Gemfields to support Africa's endangered wildlife. As part of the new campaign 'Walk for Giants' – comprising a special fundraising trek through one of Kenya's most ancient elephant migration trails – Gemfields has curated a high-end fine jewellery collection in collaboration with 12 of its finest brand partners. As a world-leading supplier of responsibly sourced coloured gemstones, committed to promoting transparency in the industry and to supporting the communities around its emerald and ruby mines in
Zambia
and
Mozambique
, Gemfields has relished the opportunity to take part in this initiative, a perfect fit with its brand values. Climate change, overdevelopment and poaching all currently pose a grave threat to African wildlife and their habitats, which are some of the most bio-diverse landscapes in the world. The aim of 'Walk for Giants' is to focus global attention on the importance of preserving these places. Profits from the Gemfields capsule collection will go directly to Space for Giants to help further this aim.
The striking collection features Gemfields' glorious Zambian emeralds and Mozambican rubies
, set in 44 pieces by AYA, Backes & Strauss, Bina Goenka, Fabergé, Fehmida Lakhany, Francis de Lara, GFG Jewellery by Nilufer, Margery Hirschey, Sandy Leong, Valani Atelier, VAK Fine Jewels and Zoe & Morgan. Online fashion giant NET-A-PORTER has also created a capsule collection of its own, featuring the likes of Burberry and Brunello Cucinelli.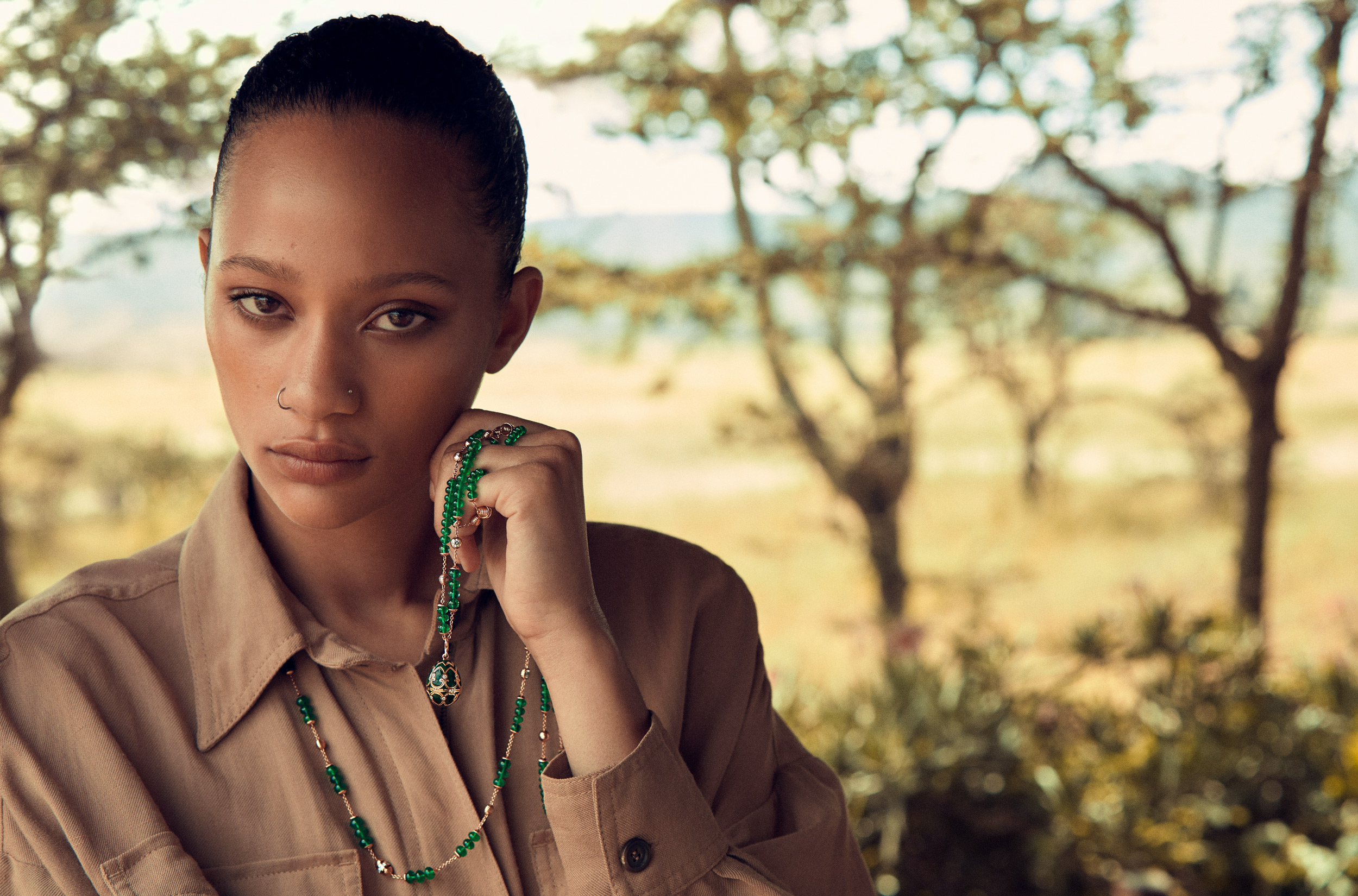 "Nature-based businesses bring jobs, buy from local suppliers, pay taxes, and build national economies," says Dr Max Graham, Founder and CEO of Space for Giants. "But the assets these enterprises rely on – nature including Africa's last populations of mega-fauna – are under threat. We must protect them now, so they can continue to deliver value forever." Sean Gilbertson, CEO of Gemfields, adds: "We need everyone to walk the talk for these giant causes, and we are honoured to support the energetic team at Space for Giants in their intrepid cause."
Click here to view this exciting capsule collection.
Image Credits: 'Walk For Giants', photography by  Francesco Carrozzini, creative direction by Riccardo Ruini, shot on location at Enasoit Game Sanctuary.