22 July 2021
Gemfields Foundation provides 4,000 solar lamps for internally displaced people
This July, Gemfields Foundation provided support to internally displaced Mozambicans, who have fled their homes following terrorist attacks further North and currently reside in camps in Cabo Delgado.
The purchase of solar lamps was organised and funded by the newly formed Gemfields Foundation, the charitable arm of Gemfields, through which donors can contribute funding to directly support community and conservation projects in Africa.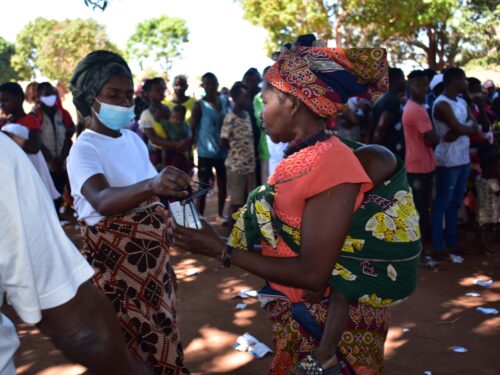 The first ceremony handing over lamps to families took place at a ceremony in Nanhupo B, attended by the District Director of Planning and Infrastructure and a representative of the Namanhumbir Administrative Post. Over 500 families received two lamps each, and ceremonies of this kind will be replicated until all 4,000 lamps have been distributed.
The donation of solar lamps by Gemfields Foundation follows MRM's donations of food and essential items https://gemfields.com/journals/montepuez-ruby-mining-donates-food-to-displaced-people-in-cabo-delgado-2/
Gemfields, MRM and the Gemfields Foundation continue to work with the government on new initiatives to provide even greater support to internally displaced people in Mozambique.
To donate to the Gemfields Foundation please visit the Gemfields Foundation website.