12 March 2020
Colour on the Carpet: The Roundup
Awards season this year saw an explosion of colour. And while the carpets may have been red, the jewellery chosen by stars favoured emeralds and sapphires as much as rubies.
The strong presence of coloured gemstones – to complement the high-octane couture on display – was notable at the Golden Globes, Baftas and Oscars, making these always-glamorous awards nights even more glittering than usual. At the Golden Globes in January, Jennifer Lopez – nominated for Best Supporting Actress – dazzled in a choker by Harry Winston that featured more than 145 carats of emeralds and diamonds, with earrings to match; J-Lo's show-stopping necklace featured cushion-cut emeralds mingling with pear-shaped diamonds in a one-of-a-kind design. British
Vogue
noted that the piece of choice at this event was a "collar bone-hugging statement necklace" with a vibrant splash of colour. Another nominee, Cynthia Erivo, wore just such a piece by Bulgari, with diamonds and a striking drop sapphire. Charlize Theron was also on trend, sporting a sleek sapphire and diamond collar by Tiffany & Co. Spanish actress Ana de Armas chose sapphires and diamonds from Tiffany too, while Zoey Deutch paired sapphires and diamonds from Harry Winston, with coordinated necklace, earrings and ring. Shailene Woodley wore white gold Bulgari earrings with striking royal blue oval sapphires. And British treasure Dame Helen Mirren matched her crimson red dress with stunning ruby-drop earrings from Harry Winston.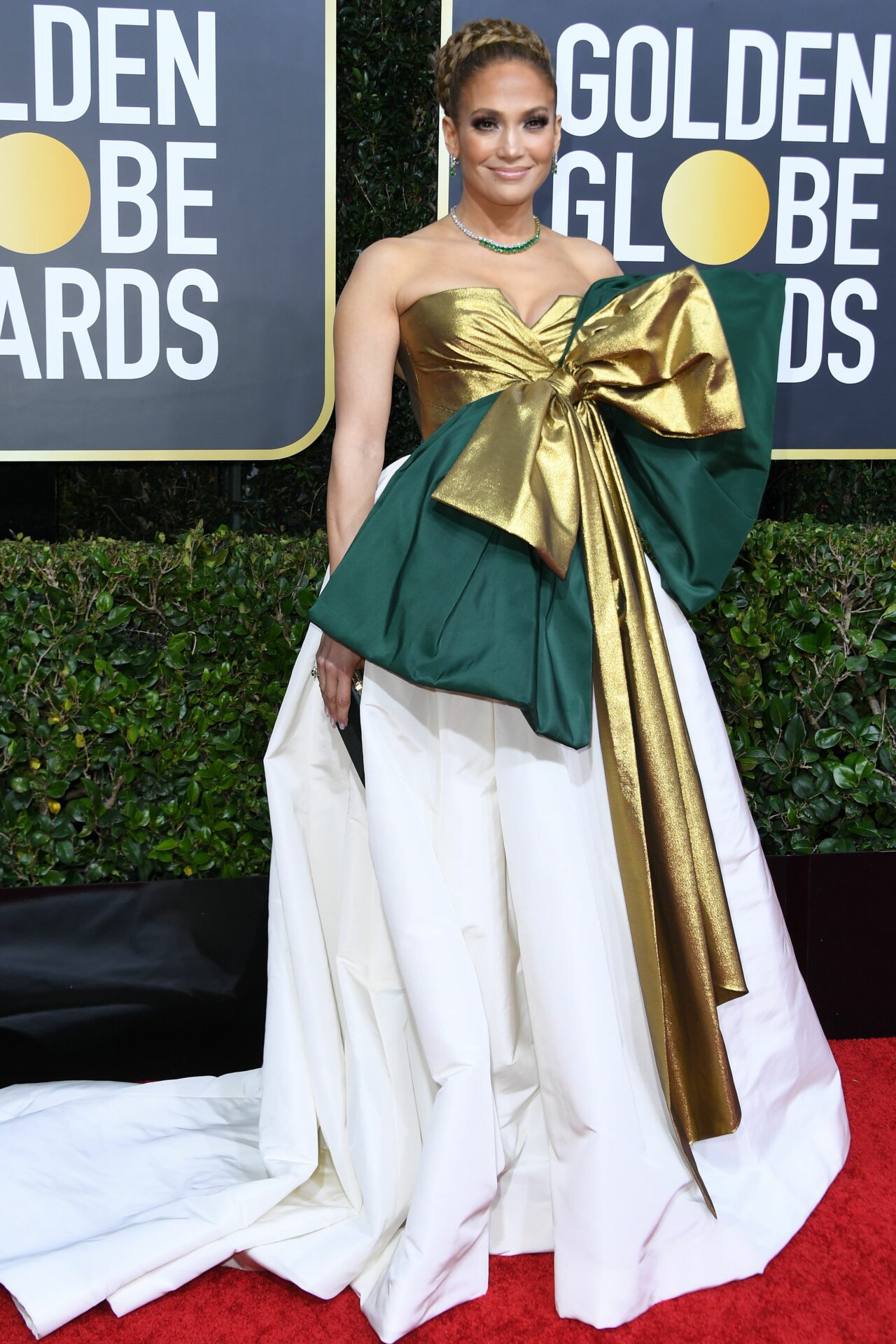 At the Baftas in February, the look was even more candy-hued, perhaps owing the British embrace of bright colours. Across the pond, stars seemed to push the boundaries a bit more with bolder choices. Leading the way was
Little Women
actress Saoirse Ronan in Gucci 'Lion head' drop earrings featuring a kaleidoscope of coloured gems to offset her black dress, also by Gucci. Zoe Kravitz also went for an eye-popping look, with Sardinian coral and diamond pendant drop earrings. Emilia Clarke wore amethyst earrings by Asprey, and actor Adam Driver's wife Joanne wore diamond and sapphire earrings by SABBA. Best Actress Renee Zellweger – not usually one to plump for colour – wore a kunzite and diamond ring by David Webb, which perfectly matched her pretty pink column dress. And Russian actress Tatiana Korsakova, perhaps in a nod to the eco-aware 'green carpet' at the event, dazzled in a David Webb 'Maharaja' necklace glittering with emeralds, with matching earrings.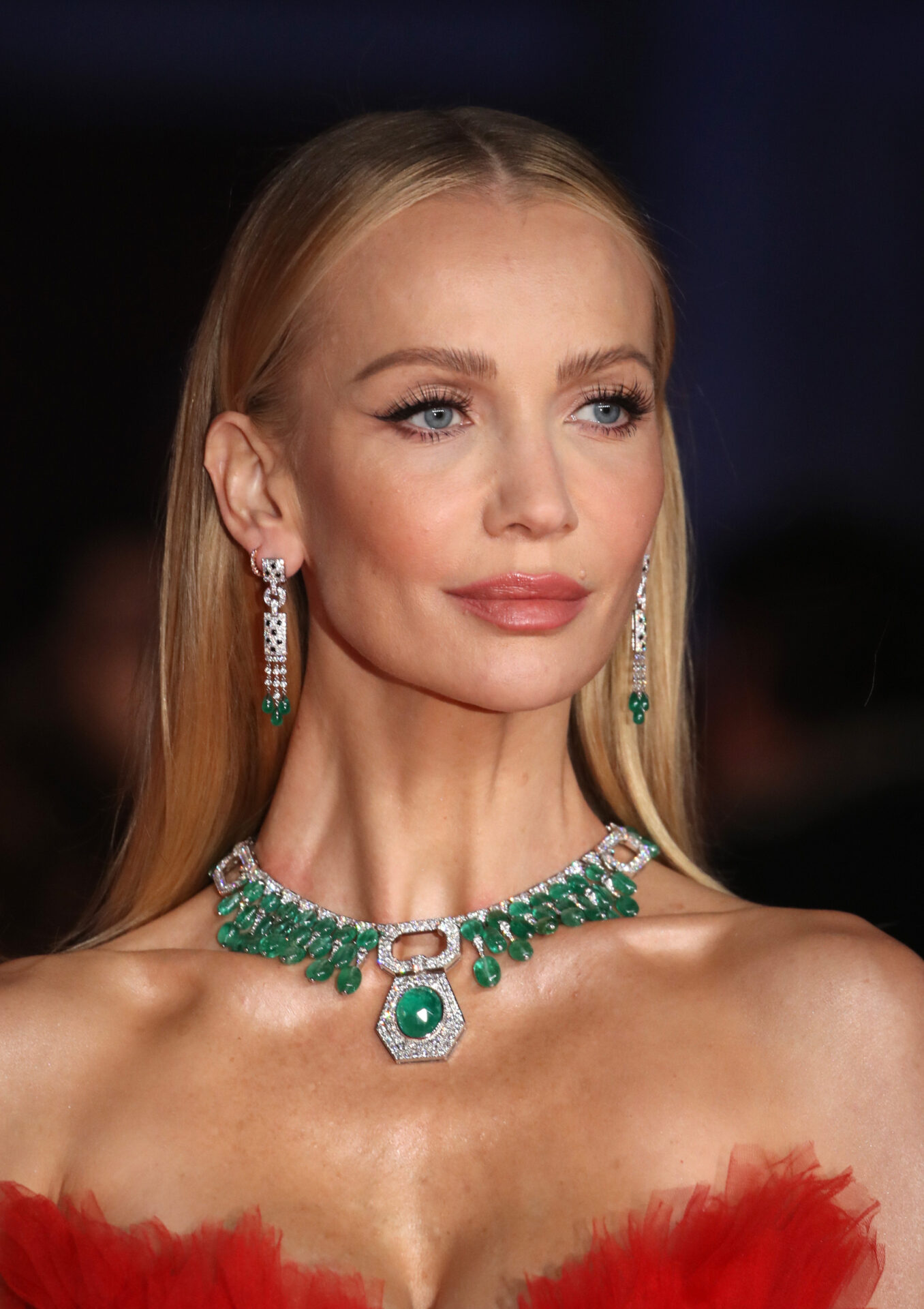 And who can forget the abundance of coloured gemstones at the Oscars – the culmination of awards season, where, notably, men and women alike opted for the brightest of pieces on the night of the year that really calls for this level of glamour. Elton John and Timothee Chalamet sported brooches bewelled with sapphires and rubies, while Rami Malek wore a Cartier watch encrusted with sapphires. Emeralds were the most dominant stone at the event in Los Angeles. Nominated director Greta Gerwig's Bulgari necklace had 56 carats worth of them, while
The Crown
' s Olivia Colman wore geometric diamond and emerald earrings by Atelier Swarovski.
Joker
star Zazie Beetz and actress-comedian Maya Rudolph also wore emerald earrings, by Bulgari and Lorraine Schwartz, respectively. Not to be left out, though, rubies made a splash, with nominated actress Florence Pugh in a Luis Vuitton choker with a teardrop ruby, a perfect foil to her teal gown, and Victoria's Secret 'Angel' Lily Aldridge exuding Old Hollywood glamour in Bulgari ruby earrings to match her red lips.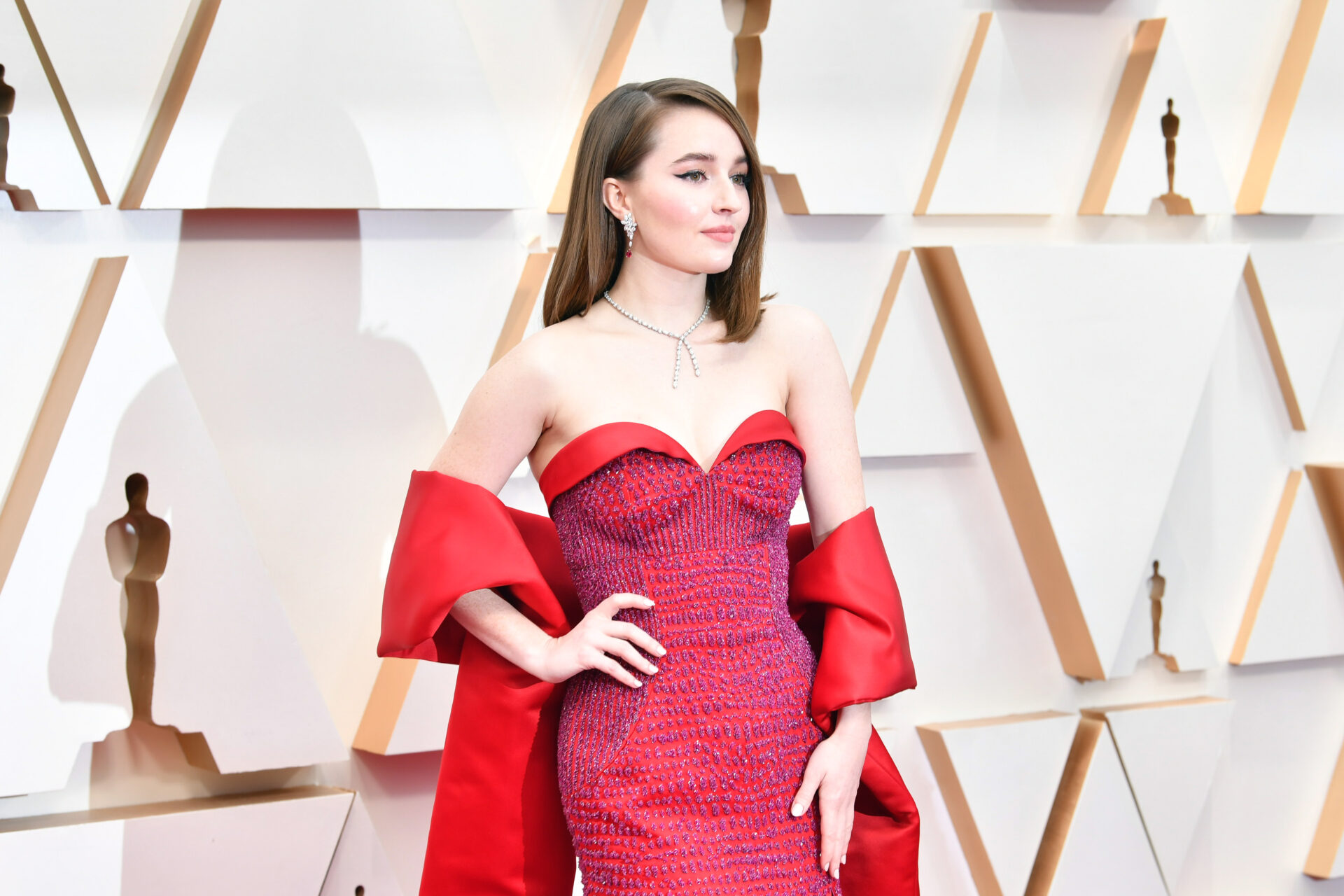 At all three of these events, stars' choices made it very clear that they are not afraid to play with colour… the future certainly looks… bright.