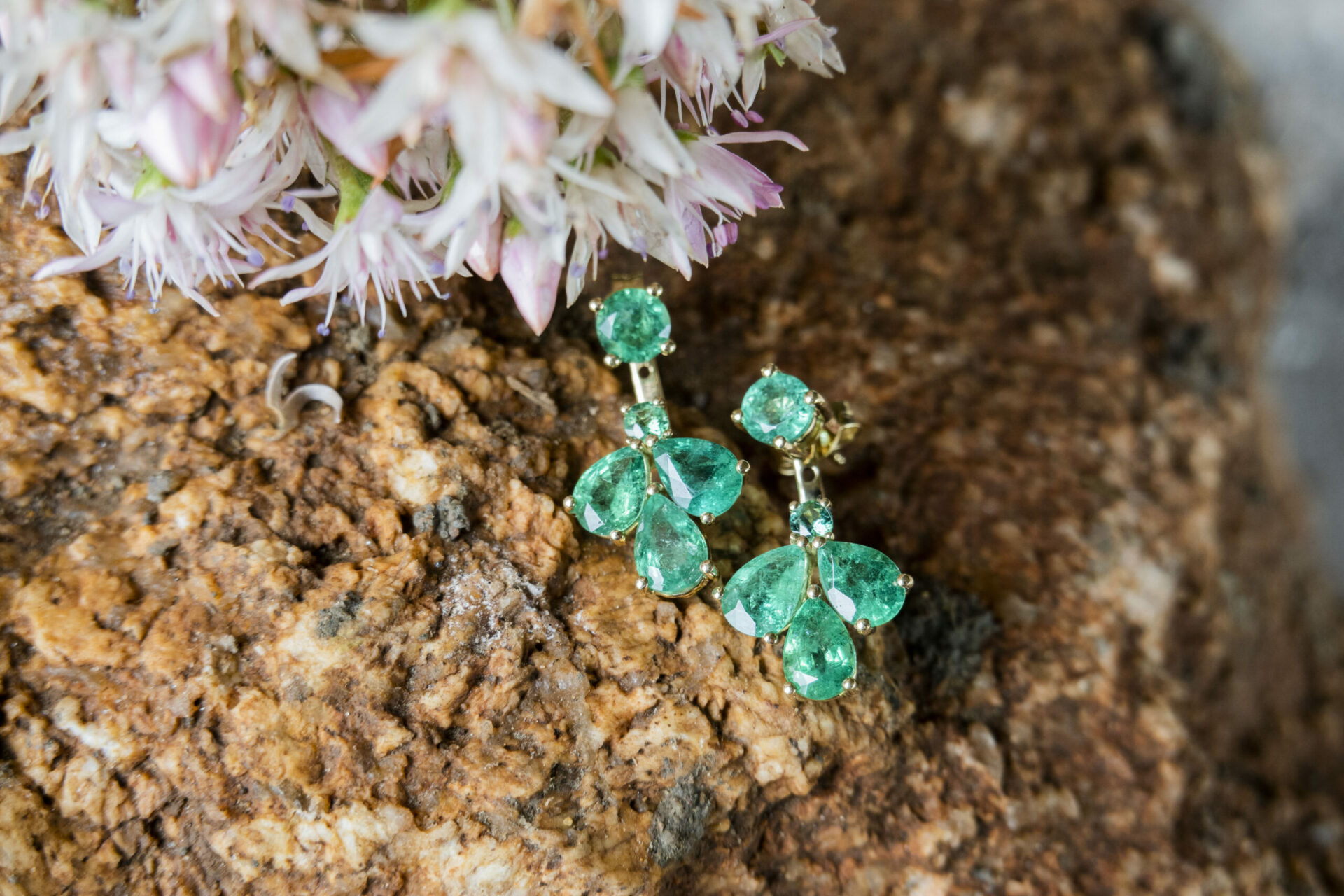 AYA x Gemfields x Walk for Giants, Emerald Ear Jacket Earrings
Price
£9,500
Description
Made from Gemfields' Zambian emeralds, sourced near the Kafue river in northern Zambia, AYA's Emerald Ear Jacket Earrings are timeless, unique and utterly versatile. With a nod to the style of Africa's indigenous tribeswomen, their design was inspired by nature, by the dramatic beauty of the African landscape and by the wildlife that inhabits it. Their delicate nature mirrors the fragility of endangered African habitats today.
The use of emeralds was a considered choice by the designer, as this gemstone has long been associated with fertility and rebirth. The earrings can be worn as either a simple and beautiful stud or as an ear jacket, with the earring hanging perfectly just under the ear lobe. Either way, they symbolise feminine elegance and beauty.
They are crafted from 18kt yellow gold with 5.16cts of Gemfields Zambian emeralds.
Products
Walk for Giants x Gemfields Products